# What is FreeBetRange?
FreeBetRange is a poker preflop app, that allows you to create, manage, learn and apply your ranges strategy. The app consists of four main sections:
# 1. Editor
Intuitive, powerful, fast range builder right in your browser.
Dark / Light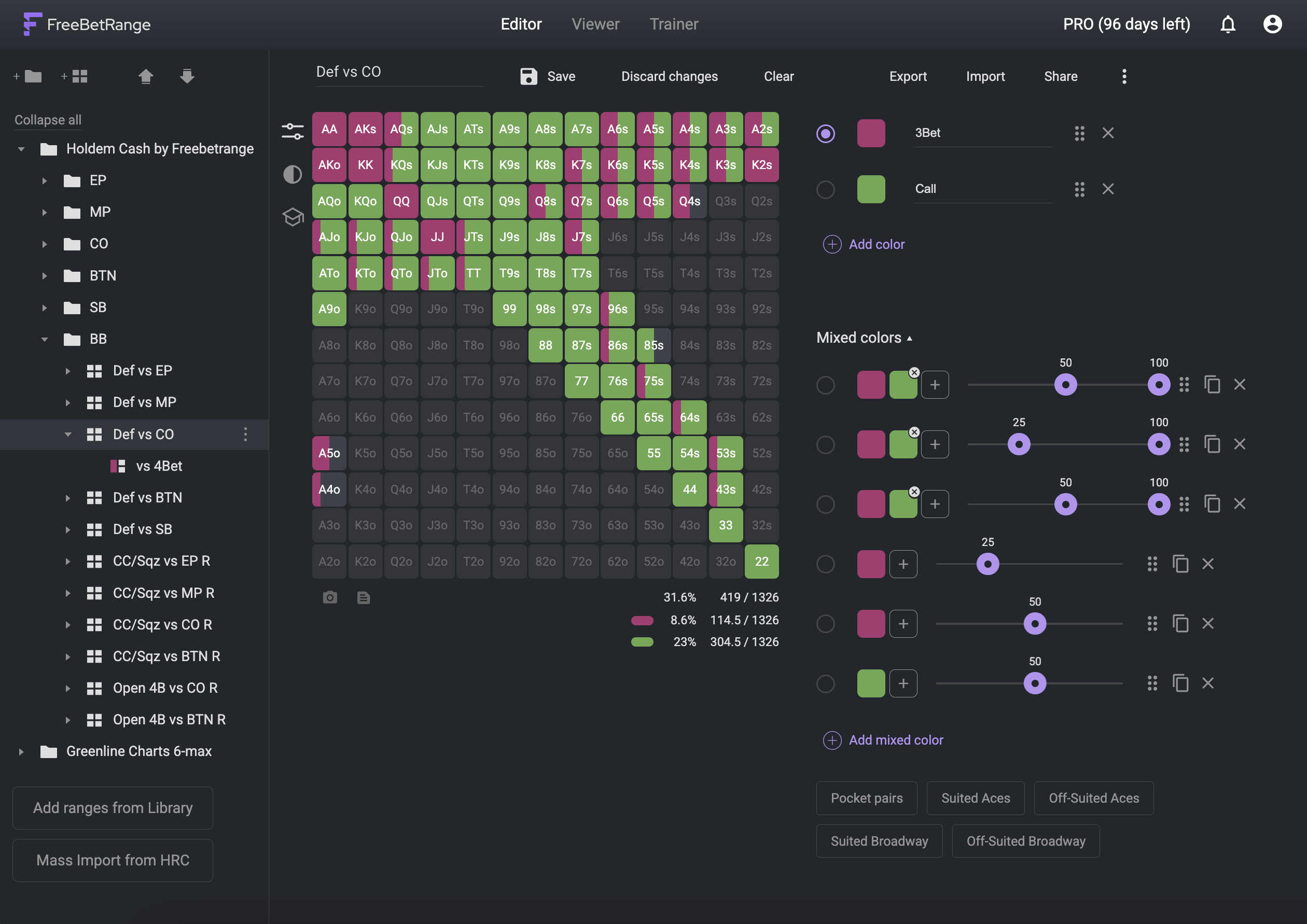 Here you can create your own preflop ranges, get ranges from your friends/coach, or import strategy from Equilab, Flopzilla, PioSolver and other poker software.
# 2. Trainer
Create and take trainings for all your ranges or a specific group, like "Defend vs 3Bet". There are two training modes available:
# Classic mode
In every "hand" you'll be dealt 2 cards and you have to make a decision. Like at the real table.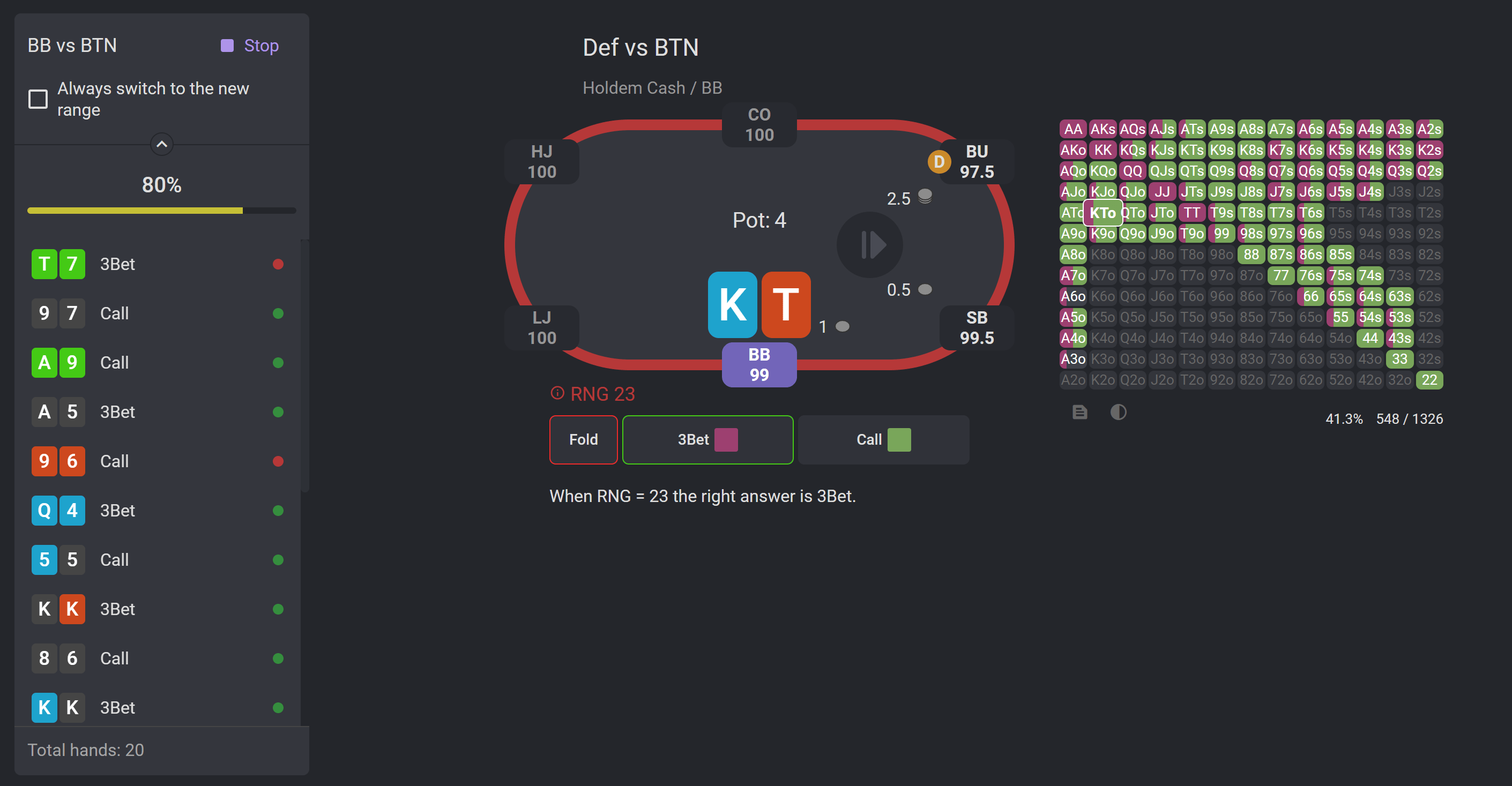 # Range mode
In this mode, the learning process is built on the idea of you trying to replicate the original range and then check the accuracy of your answer.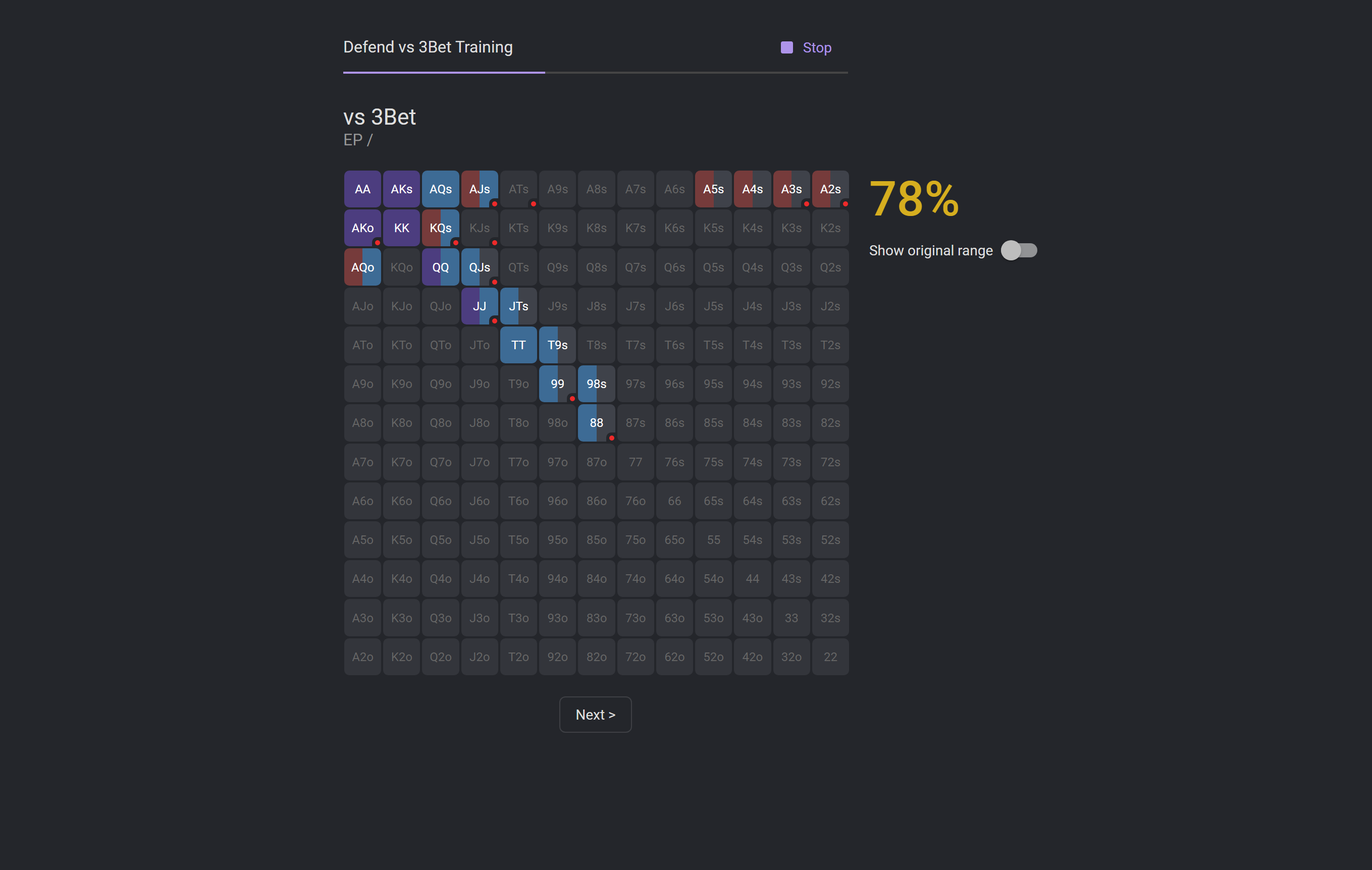 # 3. Viewer
Your preflop strategy from Editor is displayed here in a convenient form of dynamic preflop chart.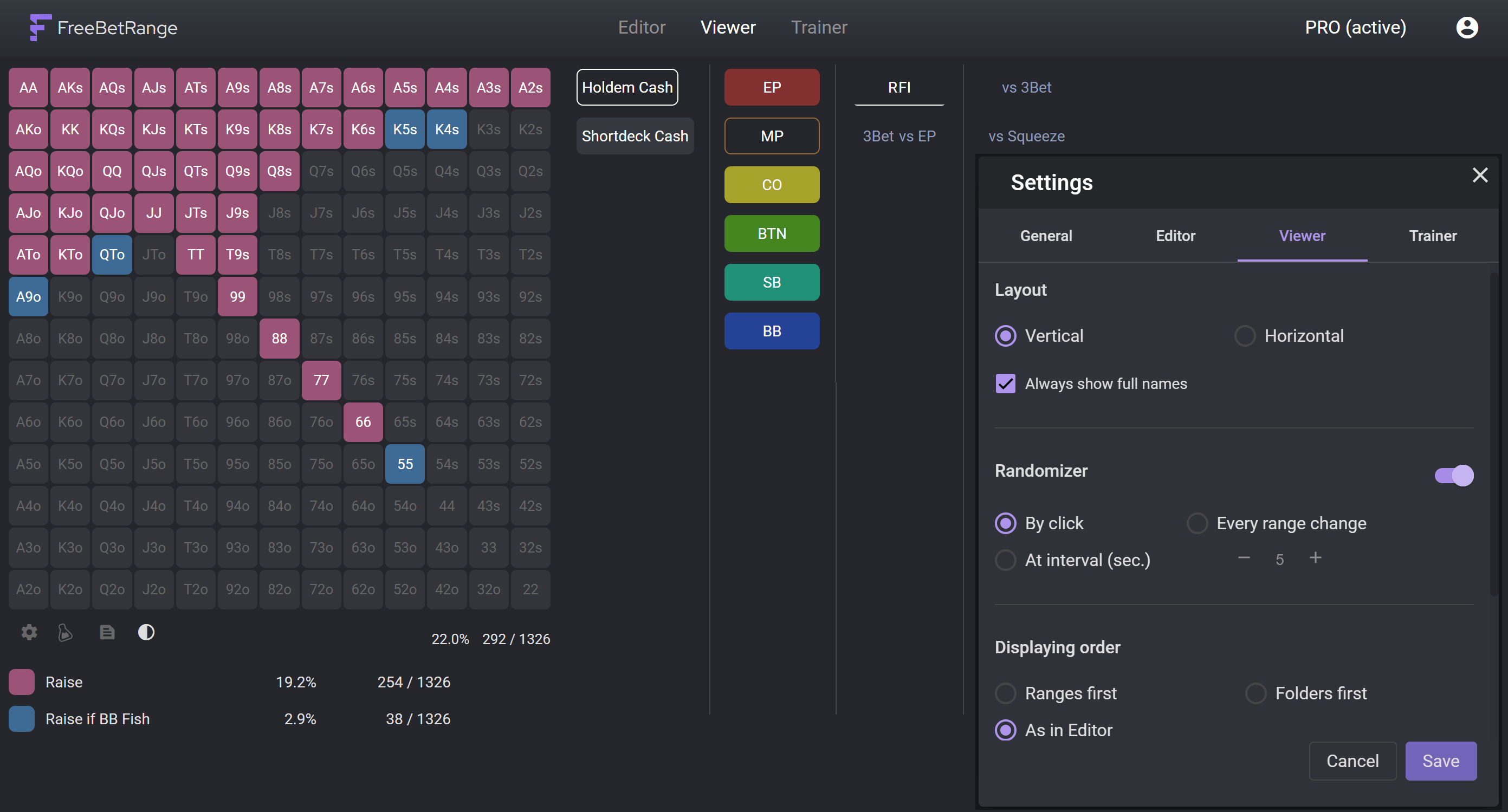 You only need a couple of clicks to see the range you're supposed to play in a specific spot.
Forget about outdated software, Excel, PDF and screenshots. Manage all of your ranges in one place - use FreeBetRange.
# 4. Library
Use free or paid preflop packages from successful players and coaches. Each package contains a set of ranges that appear in your Editor as soon as you add it. Most of the packs also include extended instructions and personal support from the creator.