# Mass Import from HRC
You can easily import the whole strategy from Holdem Resources Calculator (opens new window) to Freebetrange.
First, in HRC, you need to make an export in .zip format.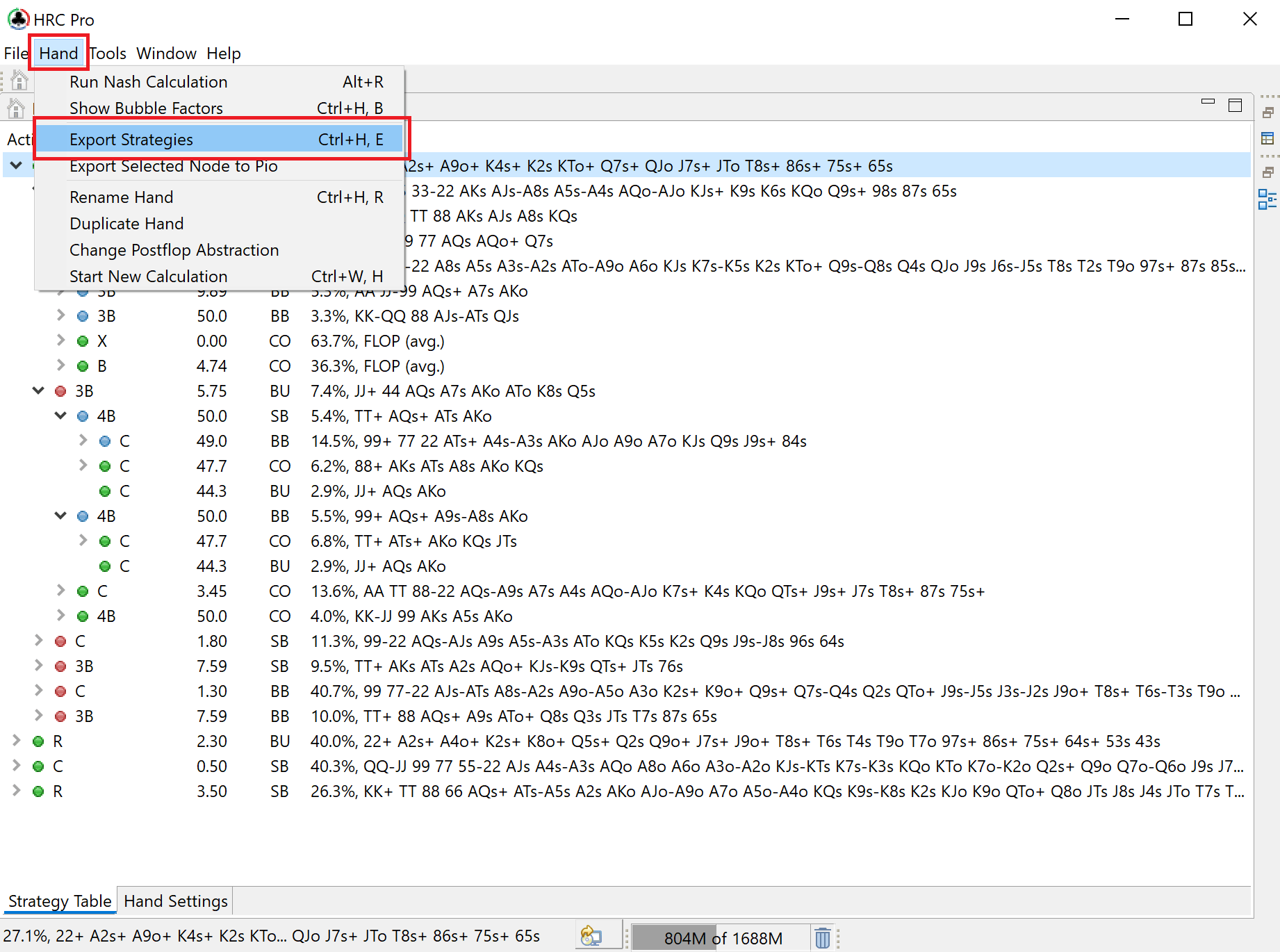 Then, in Freebetrange, click Mass Import from HRC, select your .zip file, and click Import.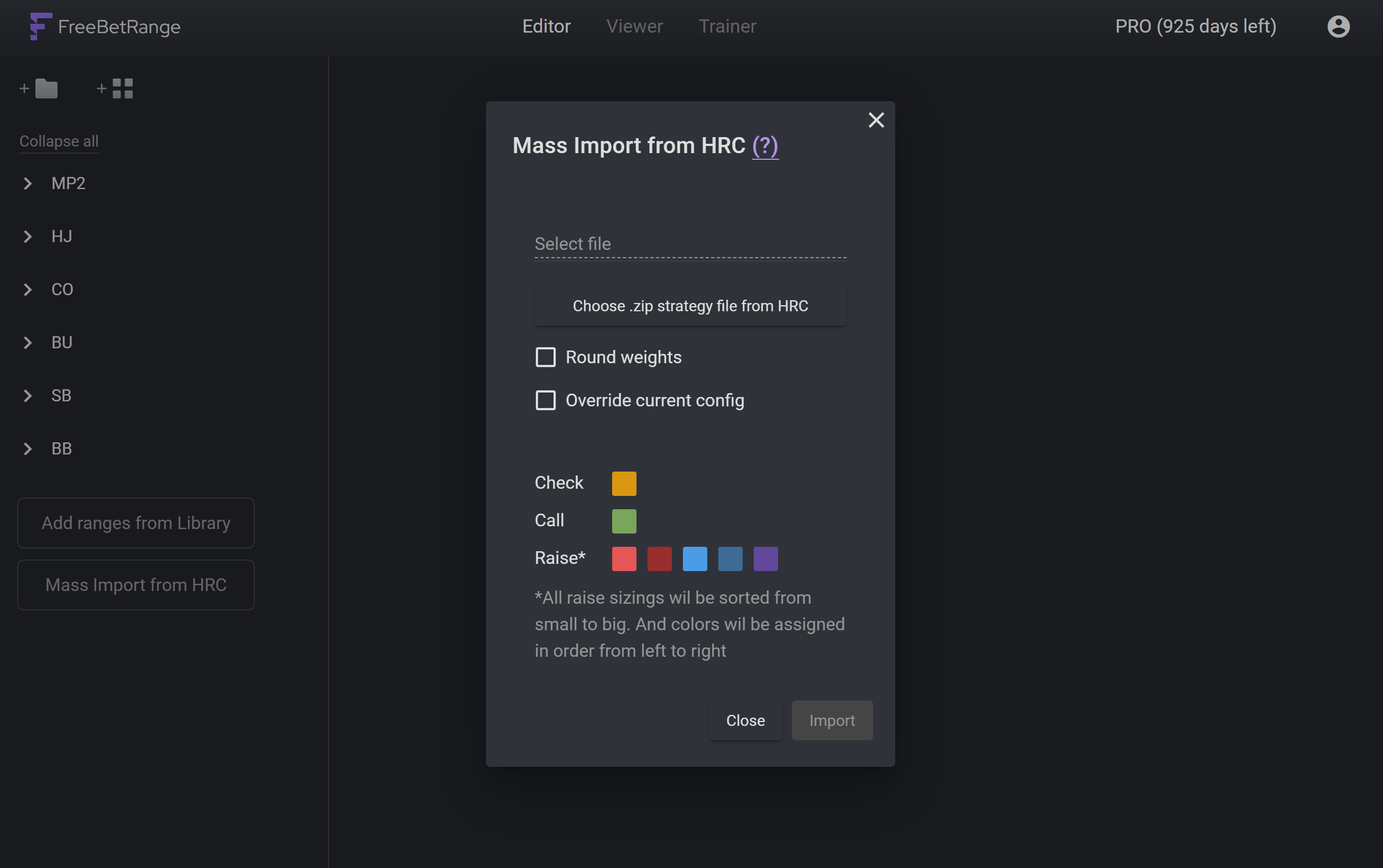 Override current config is turned off by default, so all the new ranges and folders will be imported into a separate Imported directory. In case you'd like to completely replace the current configuration with the new one, make sure to tick this option before completing the import.