# What is FreeBetRange?
FreeBetRange is a poker preflop app, that allows you to create, manage, learn and apply your ranges strategy. The app consists of four main sections:
# 1. Editor
Intuitive, powerful, fast range builder right in your browser.
Dark / Light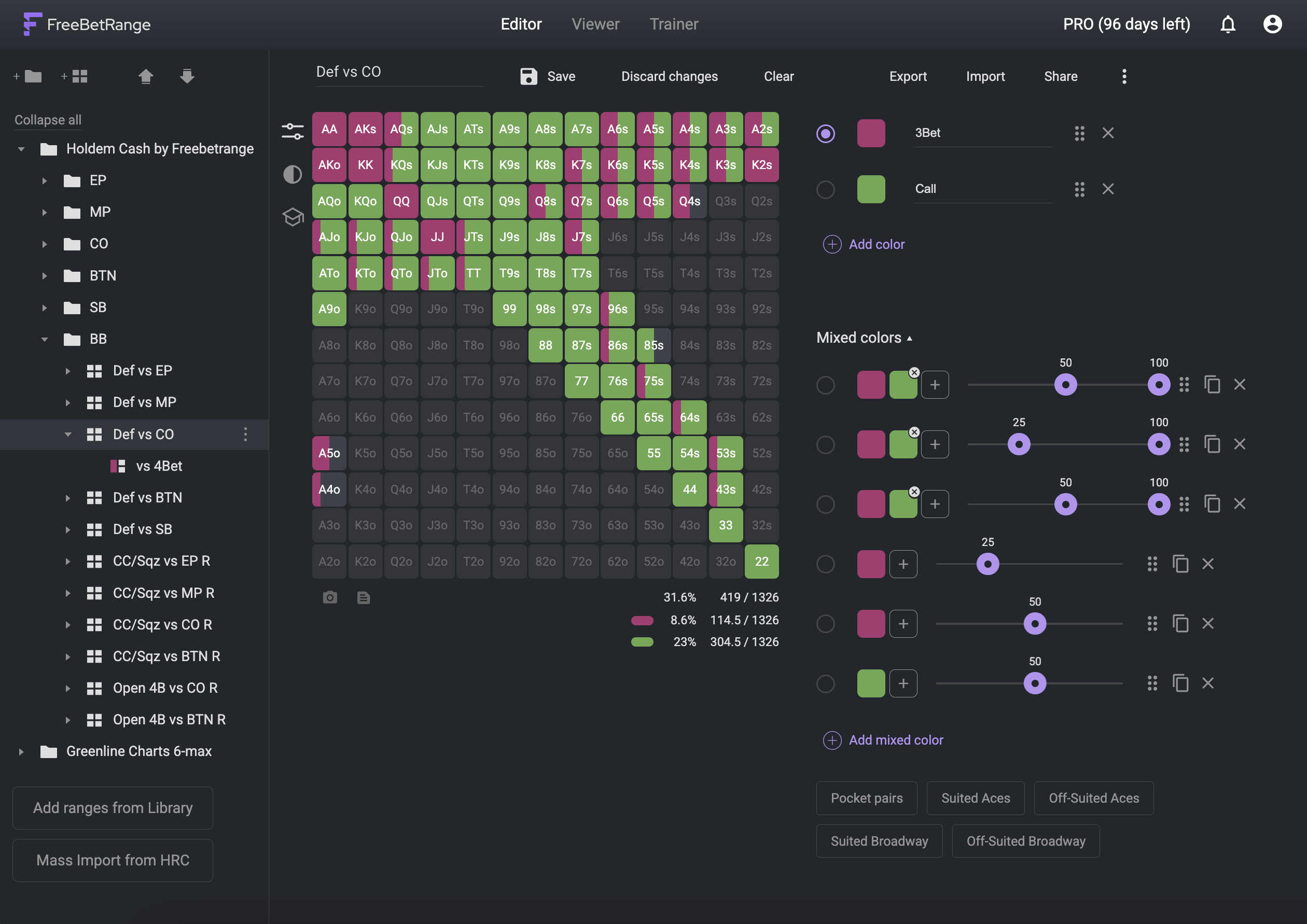 Here you can:
create your own preflop ranges;
get ranges from your friends/coach;
import from Equilab, Flopzilla, PioSolver and other poker software;
share your ranges with friends/coach/students/community.
# 2. Trainer
Create and take trainings for all your ranges or a specific group, like "Defend vs 3Bet". The learning process is built on the idea of you trying to replicate the original range and then check the accuracy of your answer. This helps you to:
memorize your ranges efficiently;
practice thinking in ranges.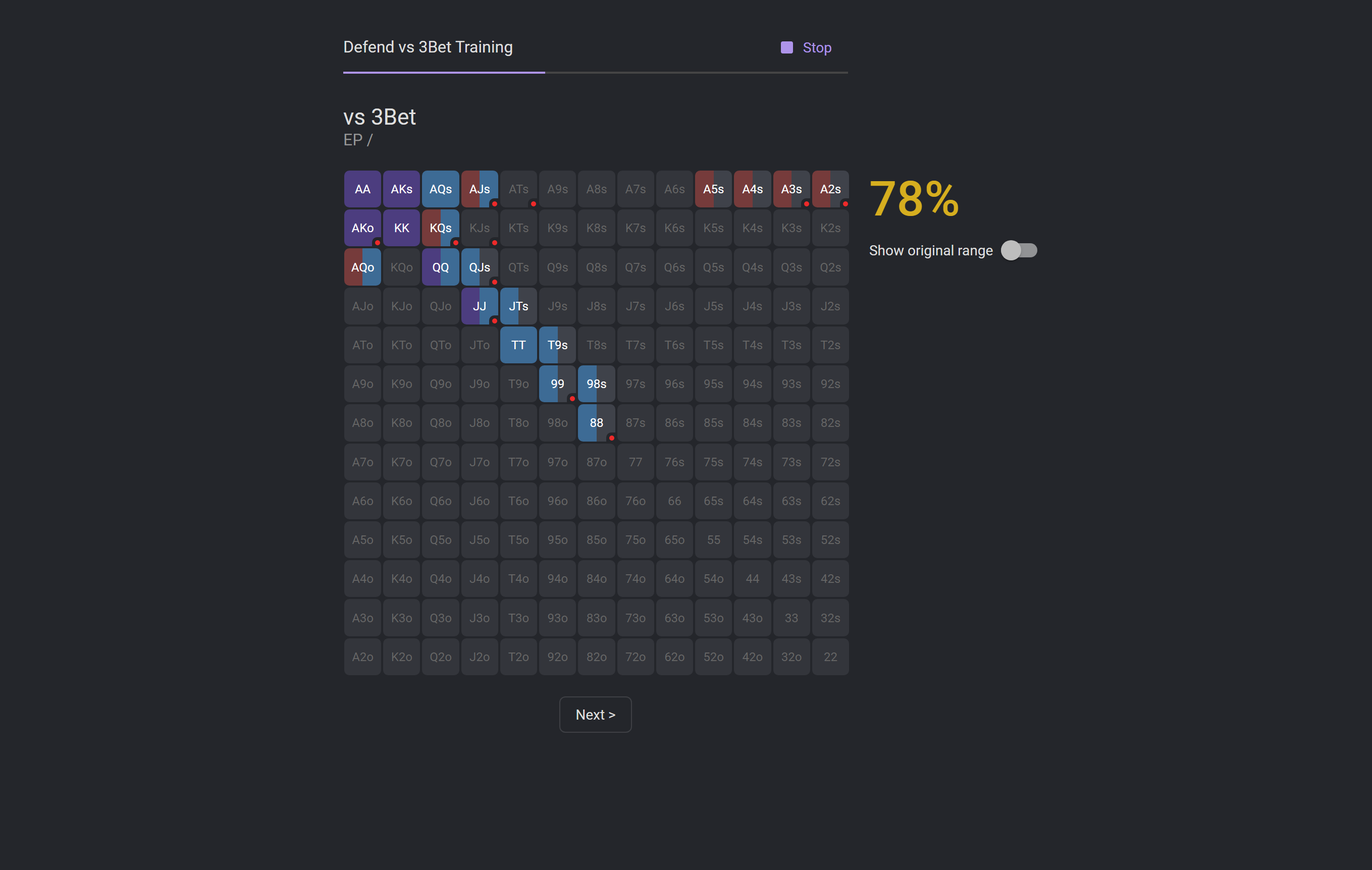 # 3. Viewer
Switch to this page when you start a session. All your ranges will be displayed in a convenient form of dynamic preflop chart.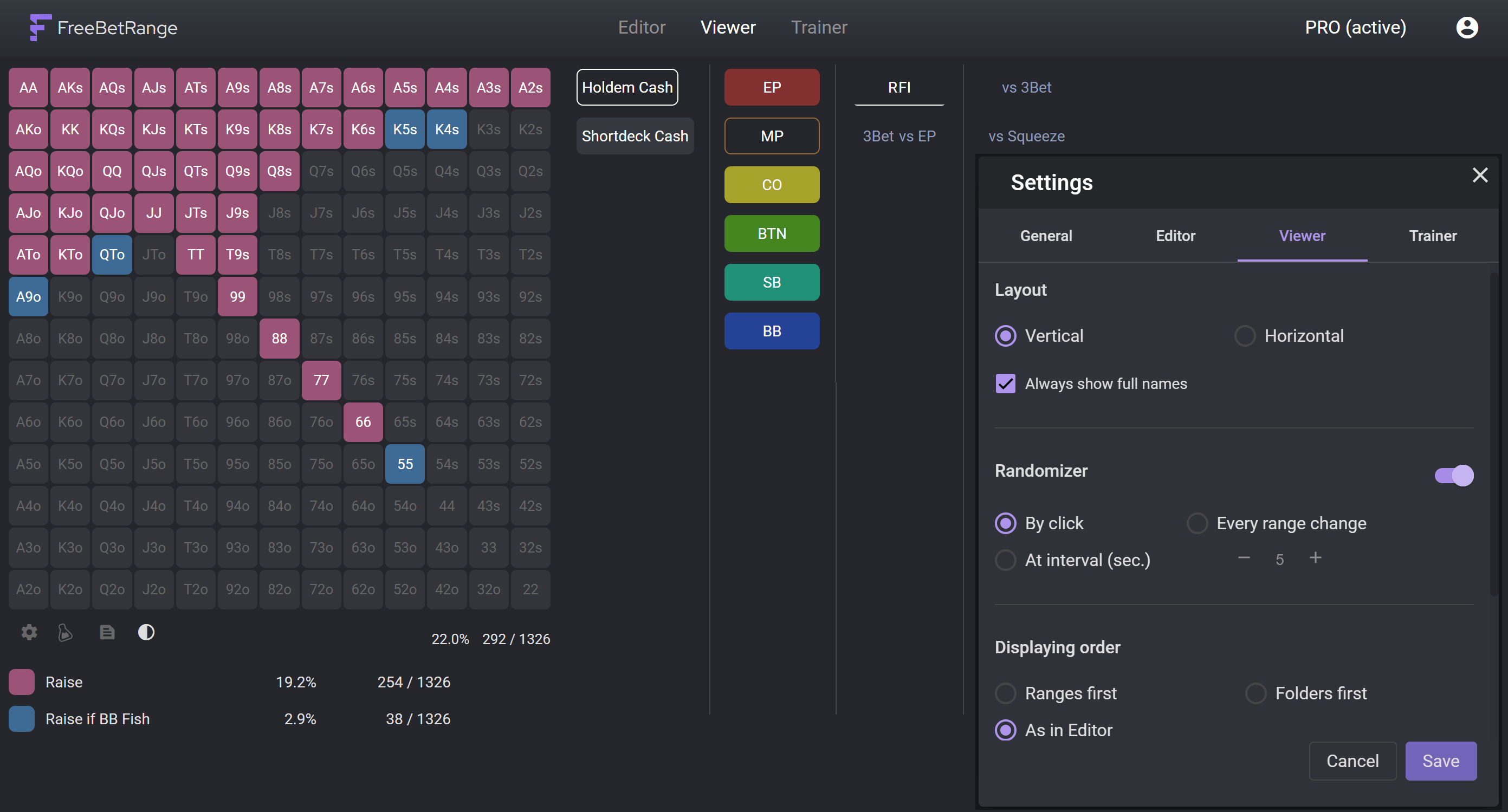 You'll need to simply click a couple of buttons to see the range you're supposed to play in a current spot.
Forget about outdated software, Excel, PDF and screenshots. Manage all of your ranges in one place - use FreeBetRange.
# 4. Store
Buy ready-made preflop packs from successful players and coaches. Each pack contains a set of ranges loaded to your Editor immediately after purchase. Most of the packs also include extended instructions and personal support from the creator.