# What is FreeBetRange?
FreeBetRange is an online poker tool for working with preflop ranges. It consists of two main sections:
# Editor
Intuitive, powerful, fast range manager right in your browser.
Light / Dark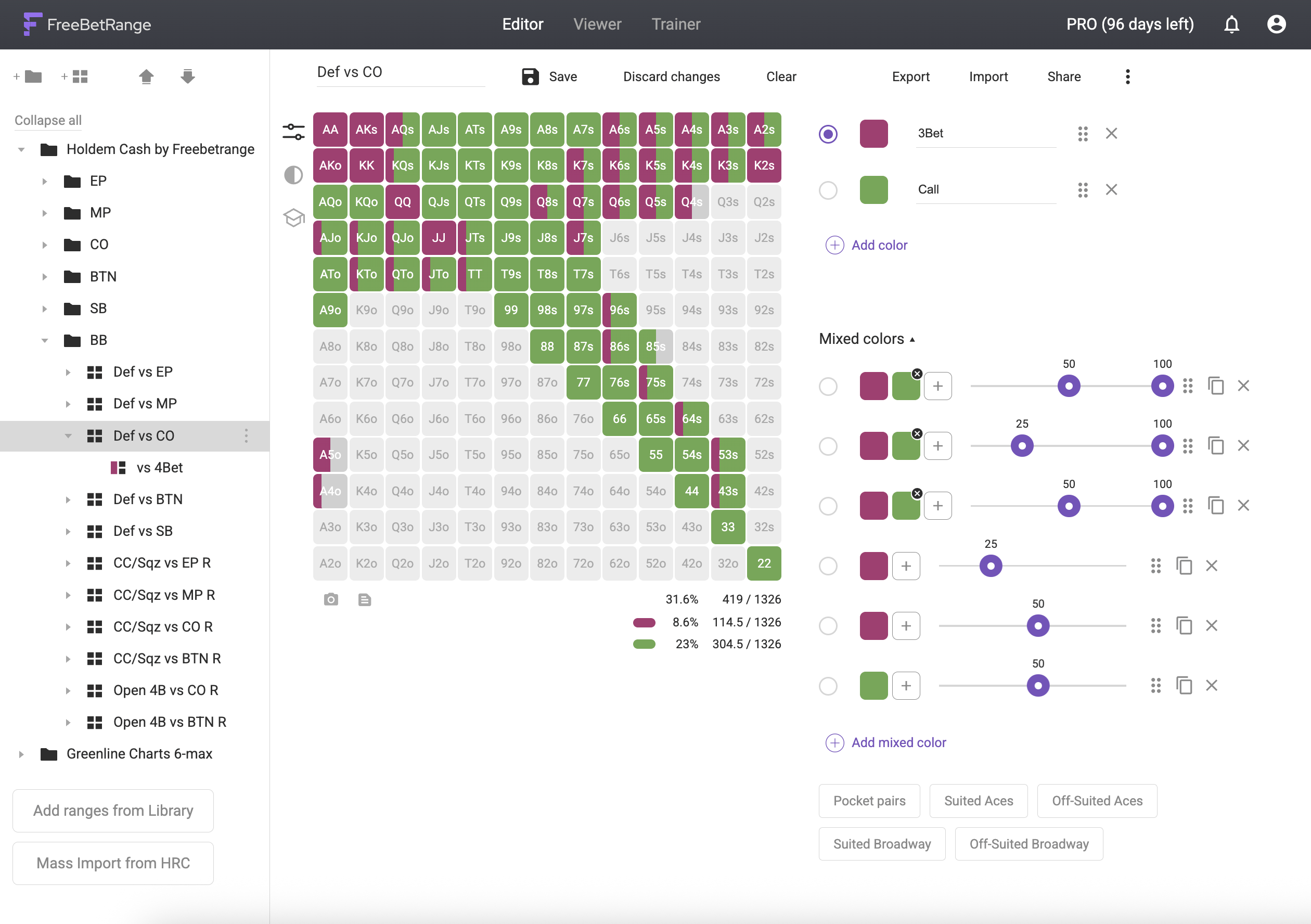 You can either create your own preflop ranges configuration, get it from your friends/colleagues/coach, or import from Equilab, Flopzilla, SimplePostflop and other poker software.
# Viewer
Switch to this page when you start a session. All of your previously created ranges will be displayed in a convenient form of dynamic preflop chart.
Light / Dark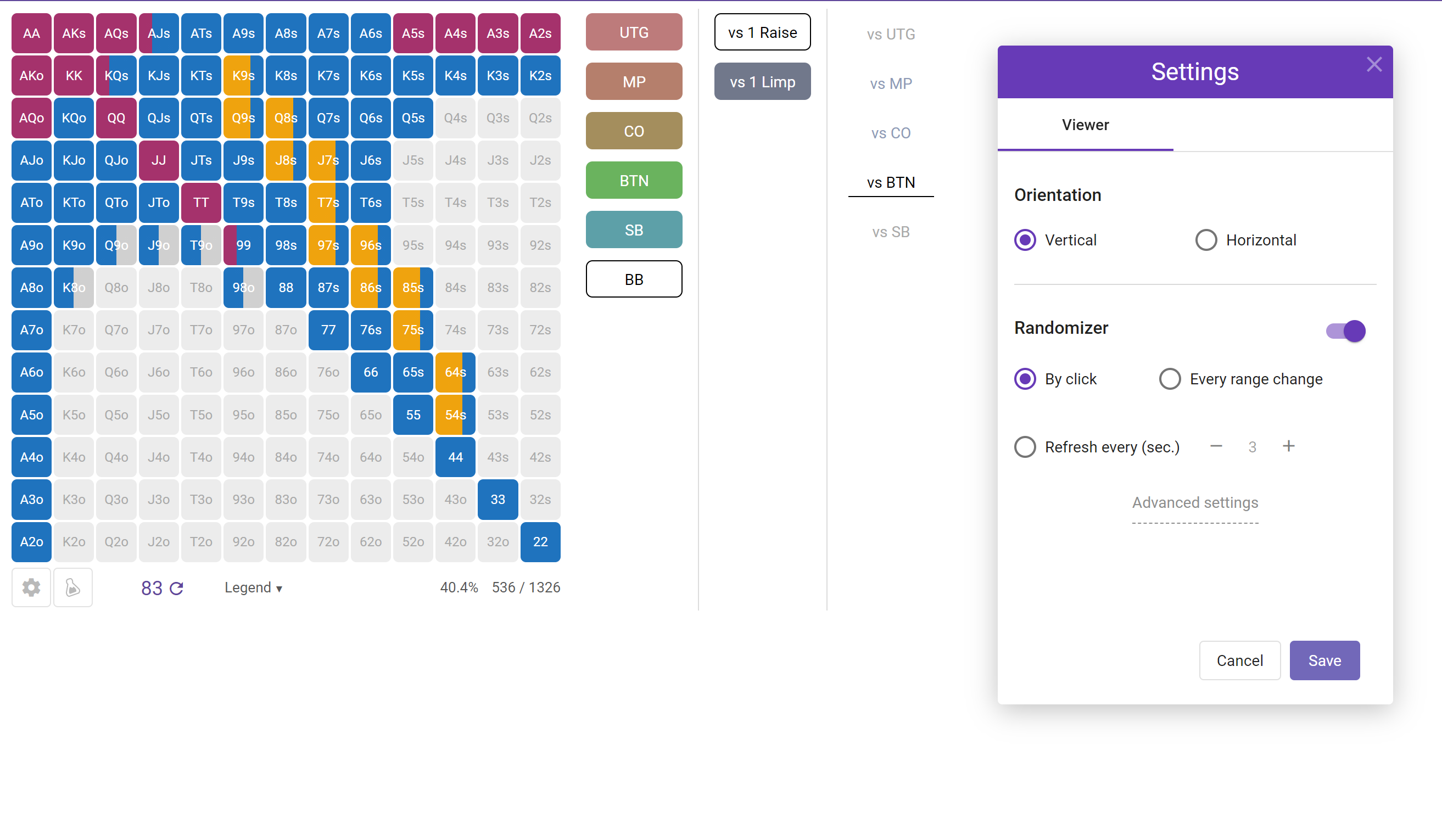 You'll need to simply click a couple of buttons to see the range you're supposed to play in a current spot.